Board Chairperson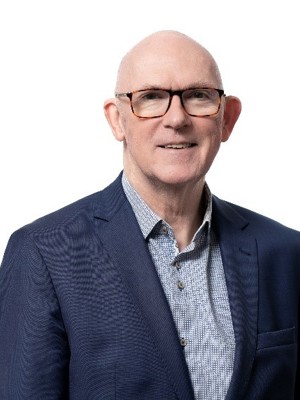 John Murphy
Chairperson, Independent Non-Executive Director
John has over 40 years' experience as a civil servant across six government departments: Labour, Revenue, Finance, Environment and Local Government, Transport and culminating in his appointment as Secretary General of the Department of Jobs, Enterprise and Innovation (2011-2016). He has extensive experience of working at the most senior levels of government on the development and implementation of public policy and is particularly skilled in managing relationships with a wide range of stakeholders in the public policy domain. Since leaving the Civil Service John has taken on a number of roles as a senior level Public Affairs Consultant and in the Charity sector. He has also undertaken public policy roles at the request of government departments. He has considerable experience as a non-executive director and board chair.
First Home Scheme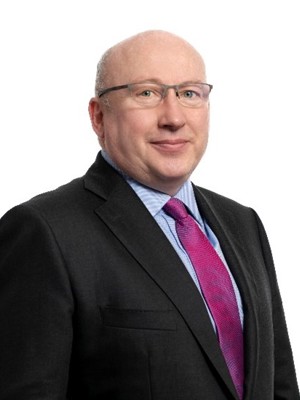 Michael Broderick
CEO, Executive Director
Michael Broderick, a former Army Officer, joined the NTMA in 2006 where he held a number of different roles in the NDFA and NAMA. In July 2018, Michael was appointed by the Minister for Finance as Project Lead for HBFI and held the position of Interim CEO from April 2019 to September 2019. Between October 2019 and January 2022, Michael held the role of Chief Commercial Officer with HBFI. In February 2022 he was appointed as Interim CEO of the First Home Scheme and is currently CEO. Michael holds an MBA from the UCD Smurfit Business School and a Diploma in Company Direction from the IOD (Institute of Directors).
Department of Housing (DHLGH)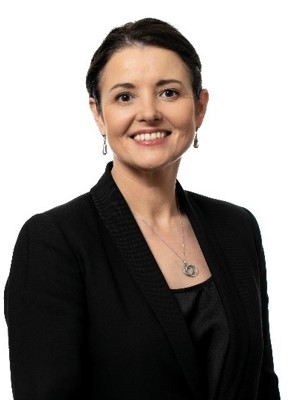 Caroline Timmons
Non-Executive Director
Caroline Timmons, B.A., M.A., B.L. is a barrister with experience working in both the public and private sectors. She was in private practice at the Bar of Ireland for a number of years before joining the Attorney General's Office as Advisory Counsel and subsequently was legal advisor to the Department of Children and Youth Affairs. She joined the Department of Housing, Local Government and Heritage in 2016, where she has worked in both planning and housing policy divisions. She is currently the acting Assistant Secretary of the Housing Affordability, Inclusion and Homelessness Division, where she has a broad range of responsibilities for leading and overseeing the delivery of commitments in the Programme for Government and Housing For All. She was a member of the board of the Land Development Agency from 2018 until 2022. In addition to her legal qualification, she holds a diploma in Public Management and a Masters in Leadership and Strategy.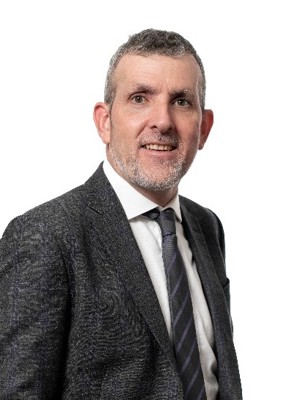 Robert Nicholson
Non-Executive Director
Robert Nicholson is Principal Officer of the Affordable Purchase and Cost Rental Unit in the Department of Housing. The Unit is responsible for schemes under the Affordable Housing Act 2021 including 'Cost Rental' policy and funding, the local authority led 'Affordable Purchase Scheme' and for the 'First Home' Affordable Purchase Shared Equity scheme for private developments. Robert holds a degree in Urban Estate Management and a MSc. in Regional and Local Development and has a post graduate Diploma in Management.
Allied Irish Banks (AIB)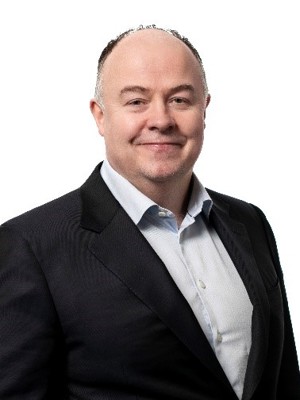 Pat O'Sullivan
Non-Executive Director
Pat O'Sullivan is Head of Real Estate Research in AIB. Pat has over 30 years' experience of working in the financial markets. Pat is responsible for the research and analysis of the Irish commercial real estate and residential development markets in Ireland for AIB. He is on the senior management team of AIB's Real Estate Finance division which is a leading senior debt provider for Land & Development Finance and Commercial Real Estate Finance in Ireland. Pat is a graduate of University College Dublin and Dublin City University and has a BA and MA in Economics, an MSc in Investment and Treasury and is a CFA and QFA.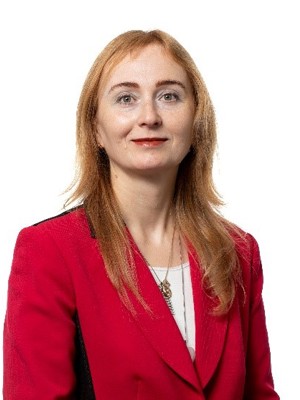 Rositsa Meehan
Non-Executive Director
Rositsa (Rosi) has over 20 years' financial services experience with Allied Irish Banks, p.l.c. during which she held a number of different positions, most of which related to AIB's residential mortgage business. Her roles over the years include the setup, governance and assurance of AIB Mortgage Bank, a separate legal entity within AIB Group. She is currently Head of Credit Models in AIB Retail Banking, a role which focuses on expected credit loss, capital (IRB) and credit grading models. Rosi is a Chartered Certified Accountant.
Bank of Ireland (BOI)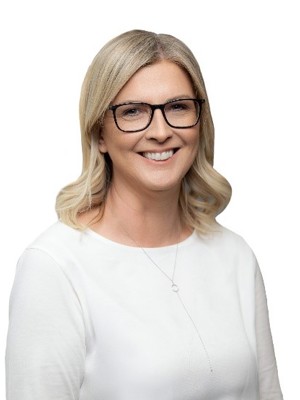 Aoife Leonard
Non-Executive Director
Aoife has more than 25 years' experience working in Financial Services and has extensive leadership experience across Branch Banking, Business Banking, Direct Channels, Operations and Consumer Segments. In her current role, she is Director of Distribution, Digital, & Operations in Bank of Ireland's Retail Ireland Division. With circa 2,000 colleagues, Aoife is accountable for a diverse range of customer facing and back office functions including a network of 169 branches across the country, digital channel development and change teams, customer service and operations teams for Retail Ireland. Aoife is a qualified financial advisor, certified bank director and holds a Masters in Management Practice from University College Dublin.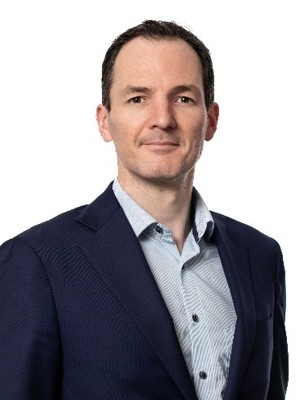 Brian Coffey
Non-Executive Director
Brian has over 20 years' experience in the Irish financial services and for the last six years he has been working for Bank of Ireland. Brian has a broad experience across treasury, lending and product management. In his current role as Head of Commercial for Bank of Ireland Home Buying, his focus is on the housing and mortgage market. Brian is a qualified QFA holder and has a Degree in Economics from UCD and a Masters in Investment, Treasury and Banking from DCU.
permanent tsb (PTSB)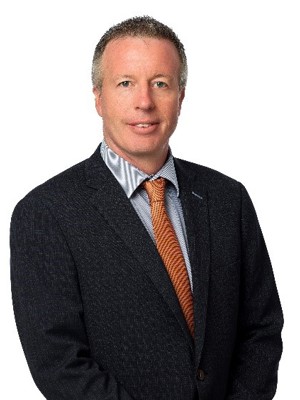 Jeff Harbourne
Non-Executive Director
Jeff Harbourne is Head of Products in permanent tsb with responsibility for the Bank's product strategy and innovation. His remit covers all Bank products and pricing including its card and mobile payment offerings. Since joining the commercial function in 2013, Jeff has held several leadership positions and, prior to this, Jeff held various leadership roles within the Bank's Finance and Treasury functions. Jeff holds a Masters in Business Practice from UCC, is a Fellow Member of Association of Chartered Certified Accountants and secured a QFA designation from the Institute of Bankers.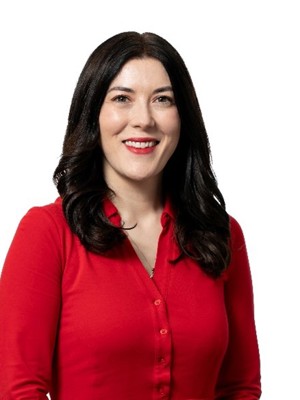 Deirdre Kelly
Non-Executive Director
Deirdre is a member of the Bank's Group Legal and Senior Leadership teams having joined permanent tsb in 2016. In her role, Deirdre is responsible for leading the legal aspects of strategic and transformational projects. Prior to joining PTSB, Deirdre was a solicitor in private practice including in William Fry Solicitors specialising in commercial real estate law. Her private practice work involved advising on mixed use retail, commercial and residential developments, loan portfolio transactions, landlord and tenant issues for corporate investors and refinancing transactions. Deirdre is a member of the Law Society of Ireland (2010) and the UK Roll of Solicitors (2014). She is also a Chartered Tax Adviser (Associate of Irish Tax Institute) (2015) and a member of the Society of Trust and Estate Practitioners (2015). She graduated from N.U.I Galway in 2004 with Bachelor of Corporate Law (First Class Hons) and in 2005 a Bachelor of Laws (First Class Hons).